Hello Everyone!
There's a slight change on Makeuploveer this evening, instead of the beautiful Louise writing to you lovely bunch, it's me... Cat! You can find my blog
here
and my Twitter
here
! A little while ago Lou gave me access to her blog to review some products for you, today is my first shot at it so please be nice!
So, I'm going to be nattering to you about a new product by VO5, their 'Treat Me Right' deep conditioning treatment :) For those of you that aren't aware I, like Lou have white blonde hair; a look that can only be achieved by agonising scalp bleaching and a lot of hard work! I tend to use deep conditioning treatments every time I wash my hair so I'm becoming a bit of an expert these days ;)
Here are some product images: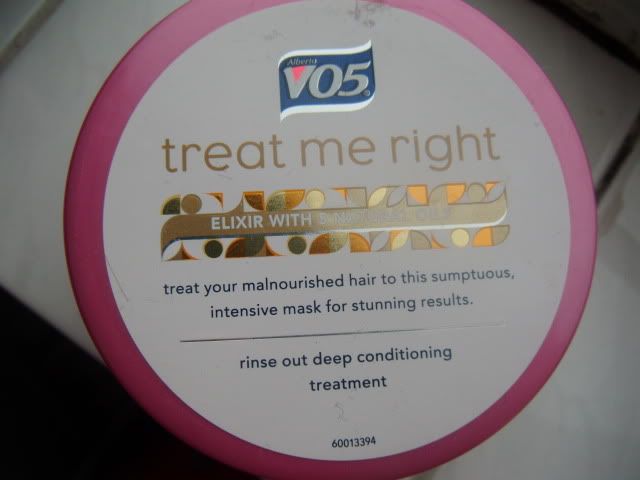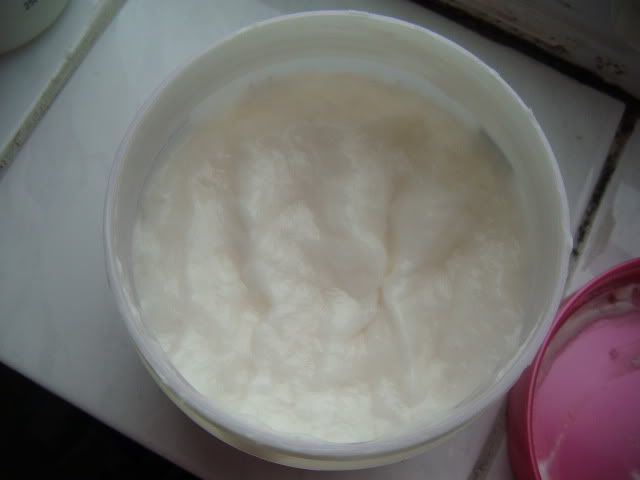 Packaging
Like all of the new re-launched VO5 range, this packaging is seriously cute! The pot has a hot pink lid and the creamy white main part of the pot has a slight pink pearlescent look ♥ The labels are easy to read and informative and I love the gold detailing!
Product
The treatment itself is a very thick cream. When you scoop it out of the pot it feels extremely thick and a bit lumpy, however after you've rubbed it between your hands and warmed it up a bit it takes on more of a body butter consistency.
This has 5 natural oils in it (avocado oil, argan oil, grapeseed oil, apricot oil and jojoba oil) and these give it a really lovely scent, not too overpowering but strong enough to be able to detect it when I 'swish' my hair! I find that this really intensely conditions my parched, bleached, brittle locks and turns them into gorgeous silky platinum tresses!
How I use it
I scoop an egg sized amount out of the pot and apply it all over my hair from root to tip.
Cat's top tip: use the 5-10 minutes that you leave this in your hair as an opportunity to give yourself a cheeky little scalp massage, not only is it relaxing, it really helps to work the product into your hair giving you a
really
luscious final result!
After I've left it on for 5-10 minutes I just rinse it out thoroughly with warm water.
Price
This retails at £4-£5 depending on where you're shopping and with some 'drugstore' intensive hair treatments costing up to £20 these days, you really can't go wrong with the VO5 one both in terms of it's price and quality!
Overall this is amazing and will help to get your hair in tip-top-shape for the summer months (if we ever get a 'summer' in the UK!) as the hair really takes all of the moisture out of your hair and can leave it dry and a bit 'frazzled'.
If you're trying to get summer ready, this is the conditioning treatment for you :)
Hope you enjoyed this,
Lots of love,
Cat
xo